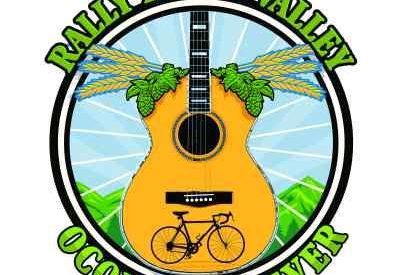 SAVE THE DATE!
                     The Seventh Annual Rally in the Valley event will take place at beautiful Lake Jemiki outside of Walhalla, SC on May 19th, 2018! This fun, family oriented event will again feature bicycling rides of 30 and 60 miles, as well as great live music and a wonderful meal of slow-cooked barbecue, fresh sides and local craft beer which are all included in your ticket! Please email oconeeforever@gmail.com for more information about this great event or to purchase advance tickets for the event! As a reminder, Rally in the Valley supports land conservation and sustainable development in Oconee County, SC. This year's event plans to raise funds for a mountain biking and hiking trail system just oustide of Walhalla, SC!  http://www.oconeeforever.org/rallyvalley/
REMEMBERING THE SIXTH ANNUAL EVENT
A GREAT TIME ON SATURDAY, MAY 27TH, 2017!
     Rally in the Valley is an event held in beautiful Oconee County, South Carolina featuring bicycle rides of 30 or 60 miles through the foothills and valleys of the Blue Ridge Mountains, as well as live music, craft beer and a wonderful meal including locally slow cooked barbecue and fresh home cooked side dishes. Best of all, your ticket includes the bicycle ride, music, food and beer…everything!
This event supports Upstate Forever, acting through its all volunteer outreach group Oconee Forever, whose mission includes conserving natural resources, working farms, historic sites and open spaces in Oconee County, South Carolina.  One hundred percent of the net proceeds from this event will be used to support conservation activities in Oconee County.