Ongoing Events
2nd Saturdays — 3-5pm, Old Time Music Gathering, Oconee Heritage Center, Walhalla More Info

3rd Saturdays — "Music in the Mountains," Hagood Mill, Pickens, SC. For more information call 864.898.2936

3rd Saturday each month, 6:30pm, "Movie Night at the Museum", Oconee Heritage Center, Walhalla More Info

Last Tuesday each month, 7:00pm, "The Green Screen Movie Night", Oconee Heritage Center, Walhalla More Info

Thursdays 6-8pm — "Jazz on the Alley", 6:30-9pm, Ram Cat Alley, Seneca More Info



Fridays 7pm, Blue Grass Music, The Silver Dollar Music Hall, Long Creek, SC. Call 864.647.0188  

More Info

3rd Saturday each month through October 15th 2011, 4-9pm, Classic Car Cruize-Ins, Seneca Family Restaurant, Seneca, SC Call 864.566.9599.

Mid October, Annual Oktoberfest, Walhalla, SC More Info

Saturdays, 2-6 pm (April 14, May 12, June 9, 2012) Music on the Mountain, Table Rock Lodge, Pickens. More Info 

Fridays, 8-10 pm (May 25, June 1, June 8, June 15, June 22, June 29, 2012) Blue Grass Music & Square Dancing, Oconee State Park, Mountain Rest. More Info
Local Arts & Theater Shows
Blue Ridge Arts Center 

More Info

Clemson University Brooks Center for the Performing Arts More Info

The Clemson Little Theatre More Info

Oconee Theater More Info

Walhalla Civic Auditorium More Info
Northwest Corner of South Carolina 
The northwest corner of South Carolina is known as South Carolina's Freshwater Coast because of over 1,000 miles of shoreline on Lakes Keowee, Hartwell and Jocassee.
The area is a haven for fisherman, boaters, hikers, birdwatchers and nature lovers. Pictured above are Yellow Branch Falls and Lake Keowee. The area and Sunrise Farm were featured in the March/April 1995 issue of National Geographic Traveler, the May 1999 issue of Southern Living, the summer 2008 issue of Sandlapper Magazine, the Nov/Dec 2008 issue of Blue Ridge Country, and the July 2012 issue of Southern Living.
For South Carolina Upcountry vacation or relocation ideas, check out SC Mountain Lakes, Upstate Today, Discover Upstate South Carolina, Lake Jocassee and Oconee Country.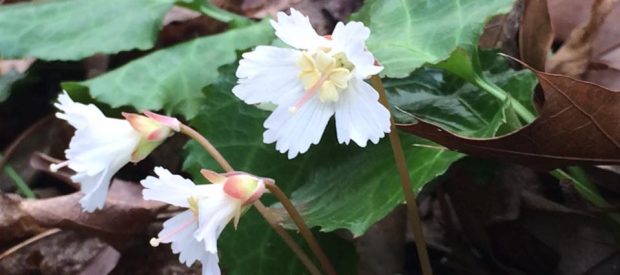 The Oconee Bell flower signals the beginning of spring in the Jocassee Gorges, and Friends of Jocassee will celebrate the time of bloom, and the explosion of spring across the Jocassee Gorges, at the sixth annual BellFest Celebration.
The featured speaker of the day will be Kate Farrah. Many know Kate as an instructor in the Native Plant Certification series at the SC Botanical Garden, but what you might not know is that she wrote her grad school
dissertation on the long-term viability of the species, given that individual populations ('stations') of the
diminutive plant have been separated by acres of water from the building of Lake Jocassee.
As always, Upstate Master Naturalists will be on hand to guide visitors along the Oconee Bell Trail and tell the
unusual story of this elusive wildflower. And as always, new and renewing members of Friends of Jocassee will be treated to a lake tour into the heart of Oconee Bell's native habitat.
This year, vendors will join exhibitors and offer visitors a chance to buy local handcrafted items available nowhere
else, including Native American baskets, woodwork, and herbal soaps and tinctures. Our favorite herbalist
Robin McGee will be on hand to give an instructional plant walk-and-talk around the park, and authors with
deep roots to Jocassee Valley will be on hand to reminisce about the good ol' days. Visitors can sit back and enjoy the
original tunes from Conservation Theory, an Appalachia Americana folk band who has played for almost every
BellFest to date. Then enjoy the award-winning Blue Ridge Mountain Clogging Team from Salem, SC.
BellFest is a rain or shine event, and FOJ thanks Duke Energy for continuing to provide the 'Big Tent' for
this annual Oconee Bell Celebration!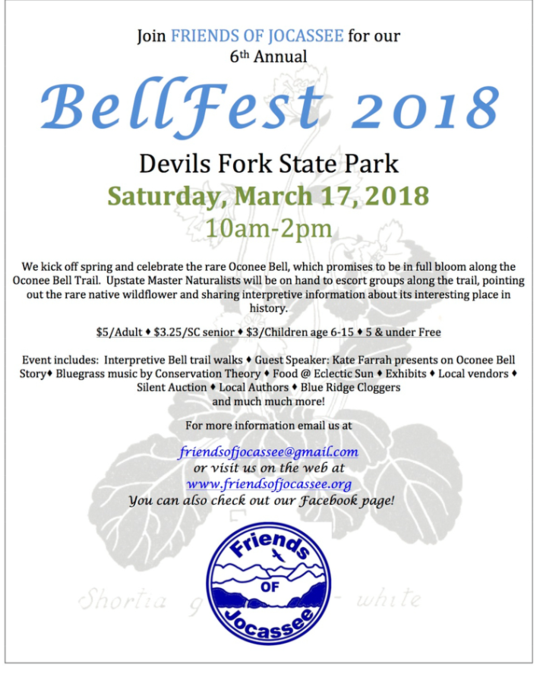 https://www.friendsofjocassee.org/upcoming-events.html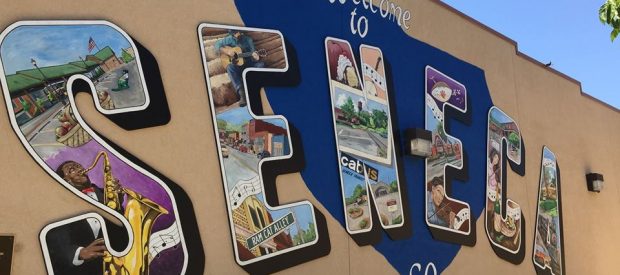 Sip N Stroll Seneca is an Art Exhibit and Wine tasting on Ram Cat Alley March 24, 2018 between 11am-6pm. The cost for the Wine Tasting is $10 for four tastings and will begin at 2pm.
If you are interested in renting a booth to display and sell your art please email sipnstrollseneca@gmail.com for application and instruction. The cost for an approximate 10×10 space is $50 and the deadline to submit is February 24, 2018 for committee selection.
https://www.facebook.com/events/1518101144940931/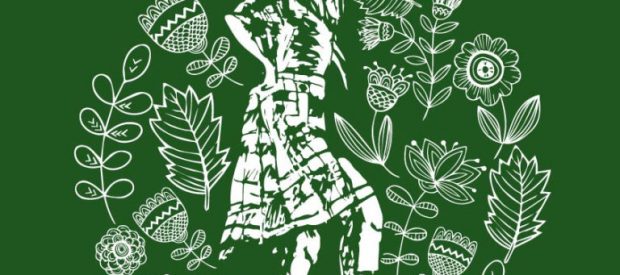 The 41st Annual Historic Pendleton Spring Jubilee is an award winning juried fine arts and crafts festival located in the Foothills of the South Carolina Blue Ridge Mountains. The festival provides an opportunity for professional artists and crafters to exhibit in a family-oriented environment in a beautiful historic setting. Excellent entertainment is provided throughout the festival and food vendors will serve everyone's favorites.  Come celebrate Spring at Upstate South Carolina's Oldest juried arts and crafts festival!
HISTORIC PENDLETON SPRING JUBILEE began in 1978 as a means to inaugurate tourism in Anderson, Oconee and Pickens Counties. It has become so much more – a rite of spring, award-winning event, premier festival of the upstate and a source of pride in the community.
Artisans from across the country vie for the coveted 100 spaces. Due to the festival's reputation for consistency and quality, thousands of people pour into historic Pendleton the first full weekend in April. As patrons shop for unique, one-of-a-kind arts and crafts, live entertainment fills the air with music, local food vendors tempt you with smells of delicious foods, and kids can enjoy creating some special items to take home.
Inclement weather does not stop the show. Spring rains and winds may dampen the grounds, but the shoppers come because they know they can purchase one-of-a-kind creations.
Historic Pendleton Spring Jubilee has earned respect through the last thirty-nine years by being twice named the BEST FESTIVAL IN SOUTH CAROLINA IN A COMMUNITY OF LESS THAN 3000, a TOP 100 EVENT by the American Bus Association and multi-winner of the TOP TWENTY EVENTS IN THE SOUTHEAST by the Southeast Tourism Society.
Come and be part of an award-winning weekend in a beautiful historic setting!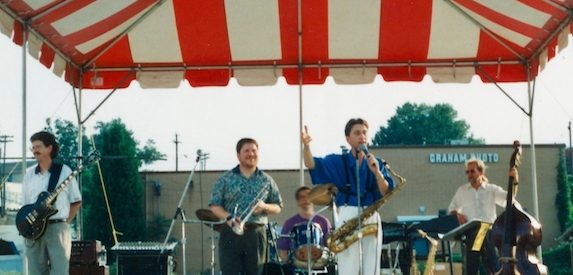 Come out and enjoy the sounds of rock, Americana, gospel, jazz, and reggae throughout Pickens County from April 20-28.
The Greater Clemson Music Festival is a non-profit event focused on giving back to the community by benefiting local charities and businesses such as: Pickens County Meals on Wheels, Clemson Free Clinic, Clemson Sertoma Club's Camp for disadvantaged children, and many more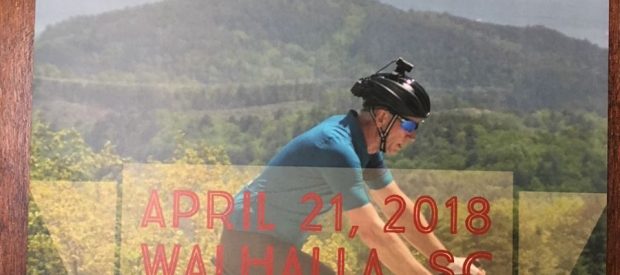 Issaqueena's Last Ride is a challenging, mountain ride through the beautiful Blue Ridge Mountains and Foothills of South Carolina. The three longer rides are highlighted by the climb to Wigington Overlook where one is rewarded with expansive views of Lake Jocassee and the surrounding Carolina Piedmont. The 50 and 30 mile rides stay in the foothills with shorter climbs. All routes feature scenic rural roads with little traffic. Registration fee includes pre-ride coffee and baked goods, post-ride meal, T-Shirt, cue sheets, SAG, and fully stocked rest stops. Ride support provided by Speed Shop Cycles in Anderson, SC. The first male and female riders of the metric and the first male and female riders of the 100/80 routes to reach the Wigington Overlook rest stop will receive awards.
phone: (864) 380-3976
website: www.ilrsc.com
email: cycle.ILR@gmail.com
Location:
St. Johns Lutheran Church
301 West Main Street
Walhalla, SC 29691-1858  Google Map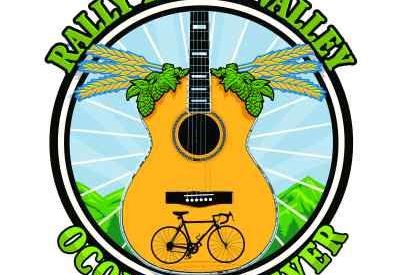 SAVE THE DATE!
                     The Seventh Annual Rally in the Valley event will take place at beautiful Lake Jemiki outside of Walhalla, SC on May 19th, 2018! This fun, family oriented event will again feature bicycling rides of 30 and 60 miles, as well as great live music and a wonderful meal of slow-cooked barbecue, fresh sides and local craft beer which are all included in your ticket! Please email oconeeforever@gmail.com for more information about this great event or to purchase advance tickets for the event! As a reminder, Rally in the Valley supports land conservation and sustainable development in Oconee County, SC. This year's event plans to raise funds for a mountain biking and hiking trail system just oustide of Walhalla, SC!  http://www.oconeeforever.org/rallyvalley/
REMEMBERING THE SIXTH ANNUAL EVENT
A GREAT TIME ON SATURDAY, MAY 27TH, 2017!
     Rally in the Valley is an event held in beautiful Oconee County, South Carolina featuring bicycle rides of 30 or 60 miles through the foothills and valleys of the Blue Ridge Mountains, as well as live music, craft beer and a wonderful meal including locally slow cooked barbecue and fresh home cooked side dishes. Best of all, your ticket includes the bicycle ride, music, food and beer…everything!
This event supports Upstate Forever, acting through its all volunteer outreach group Oconee Forever, whose mission includes conserving natural resources, working farms, historic sites and open spaces in Oconee County, South Carolina.  One hundred percent of the net proceeds from this event will be used to support conservation activities in Oconee County.